Derek McGinty.com
CONVERSATION, COMMENTARY, CLARITY.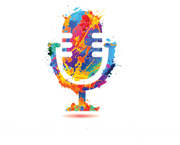 About.
Ideas Matter More Than Ideology
My old man used to have a saying…. If it was easy…everyone would do it.
Derek McGinty is a journalist, an award-winning interviewer and a commentator. He got his first job on the air back in 1984 at WHUR radio in Washington DC. From there he went to WAMU-FM where he launched a nationally syndicated daytime talk show on NPR. By the end of the century he'd been a correspondent on the CBS broadcast Public Eye with Bryant Gumbel and HBO's Real Sports with Bryant Gumbel.
After two years in New York as anchor of ABC's World News Now and World News This Morning, It was back to his hometown of Washington DC to anchor WUSA's fledgling 7pm local newscast.
In all those incarnations Derek has believed that ideas matter more than ideology, so after leaving WUSA in 2015, he is launching this website in hopes of keeping the conversation going.
Video
Damn Redskins
Just when I thought I was out– they pull me back in. — The Godfather.
Trump Fans
President Trump rock solid support remains a mystery to some on the other side. How can people keep supporting this guy?, they say. Derek McGinty says the answer may be simpler than you think.
Where Ideas Collide, Compete, and Come Out Smarter.
The Blog
Mr. Trump Goes to Washington
My old man used to have a saying…. If it was easy…everyone would do it. 
Its an ancient truism made brand new again… by the flailing presidency of Donald Trump. These last 5 months we've seen Trump smacked upside the head over and over again by just how intractable and complex America's problems are.  Who knew health care was so complicated?..he said.  I thought being President would be easier […]
INTRO:  Did you see Steeler Wide out Antonio brown twerking in the endzone last Monday night? Well..the NFL sure did and they're already doling out the fines. Our derek mcginty wonders when the NO Fun League will get the message….and lighten up.
Anybody remember the XFL? Back in 2001…it was professional wrestling's answer to the idea that the NFL had become stuffy…unhip..boring …your granddaddies football league.  In the XFL he fair catch was […]
Contact.
Need to reach me?