Derek McGinty.com
CONVERSATION, COMMENTARY, CLARITY.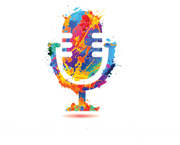 About.
Ideas Matter More Than Tdeology
My old man used to have a saying…. If it was easy…everyone would do it.
Derek McGinty is a journalist, an award-winning interviewer and a commentator. He got his first job on the air back in 1984 at WHUR radio in Washington DC. From there he went to WAMU-FM where he launched a nationally syndicated daytime talk show on NPR. By the end of the century he'd been a correspondent on the CBS broadcast Public Eye with Bryant Gumbel and HBO's Real Sports with Bryant Gumbel.
After two years in New York as anchor of ABC's World News Now and World News This Morning, It was back to his hometown of Washington DC to anchor WUSA's fledgling 7pm local newscast.
In all those incarnations Derek has believed that ideas matter more than ideology, so after leaving WUSA in 2015, he is launching this website in hopes of keeping the conversation going.
Video
Trump Fans
President Trump rock solid support remains a mystery to some on the other side. How can people keep supporting this guy?, they say. Derek McGinty says the answer may be simpler than you think.
Joker Movie
Hollywood is reportedly thinking about making a movie capturing the origin of Comicdom's most iconic villain The Joker.  Derek McGinty says it could work out, but maybe it shouldn't.
Culture Clash
Where Ideas Collide, Compete, and Come Out Smarter.
The Blog
It's been a year now since America elected Donald Trump as president and if there's  one thing I still just can't over it is this number: 58 percent.
See according the Pew Center…that's the percentage of White voters who supported trump … even after the guy played the race card…maliciously… throughout the campaign. He is a racist.
And I don't use the R-word lightly …but let's be real:  From leading the birther movement to […]
When I graduated from American University waaaay back in 1981…. Our speaker was some Reagan administration person who was so important and bigtime that I cannot recall his name. Still some of my fellow graduates  were so incensed by this man's prescence…that when he took the stage they stood up and turned their backs on him.  He went on to give an extraordinarily unremarkable speech…that again I don't recall.
The point is though… […]