Derek McGinty.com
CONVERSATION, COMMENTARY, CLARITY.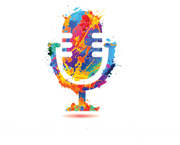 About.
Ideas Matter More Than Ideology
My old man used to have a saying…. If it was easy…everyone would do it.
Derek McGinty is a journalist, an award-winning interviewer and a commentator. He got his first job on the air back in 1984 at WHUR radio in Washington DC. From there he went to WAMU-FM where he launched a nationally syndicated daytime talk show on NPR. By the end of the century he'd been a correspondent on the CBS broadcast Public Eye with Bryant Gumbel and HBO's Real Sports with Bryant Gumbel.
After two years in New York as anchor of ABC's World News Now and World News This Morning, It was back to his hometown of Washington DC to anchor WUSA's fledgling 7pm local newscast.
In all those incarnations Derek has believed that ideas matter more than ideology, so after leaving WUSA in 2015, he is launching this website in hopes of keeping the conversation going.
Video
Damn Redskins
Just when I thought I was out– they pull me back in. — The Godfather.
Trump Fans
President Trump rock solid support remains a mystery to some on the other side. How can people keep supporting this guy?, they say. Derek McGinty says the answer may be simpler than you think.
Where Ideas Collide, Compete, and Come Out Smarter.
The Blog
Now that Redskins' season has mercifully come to an end, here's the sad and much-talked-about reality: In this coming off-season the team very well may not be able to hold on to their most precious and valuable player—quarterback Kirk Cousins. Either because they won't pay him enough, or he no longer wants to be here. Doesn't matter. Cousins may be gone.
But today, just cause its still holiday […]
I went to see Justice League this afternoon and about halfway through, it hit me: This movie is pretty damn good.  I'm intrigued by the story, never bored with the action and I care about the characters.
In other words, despite what the critics tell you—Justice League does not suck. Not even close.  Now I'll admit I came in with low expectations.  The harsh reviews were tough to ignore and Lord knows, Batman […]
Contact.
Need to reach me?